For North Carolina Teachers
The National Humanities Center programs are eligible for recertification credit for North Carolina teachers. Each webinar includes ninety minutes of instruction and requires three hours of preparation reading and studying a syllabus of texts and images. Because the webinars are conducted online, they may qualify for technology credit in districts that award it. The Center will supply documentation of participation.
For North Carolina teachers, three webinars will provide ten and a half contact hours or 1 CEU credit.
If you have questions or would like additional information, please contact Libby Taylor at etaylor@nationalhumanitiescenter.org or at (919) 406-0122.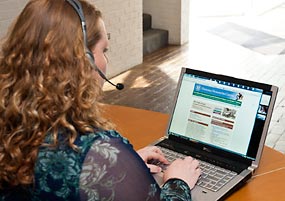 Registration & Webinar Information
To participate in National Humanities Center webinars, register online. Prior to a webinar, registered teachers will receive a link to a web page which includes:
Instructions to access the online classroom
Assigned readings
Discussion forum
After the webinar, the audio recording and presentation are available for listening, viewing, and downloading.