For Massachusetts Teachers
The National Humanities Center programs have applied for MDE CPD. Approval is pending.
Massachusetts teachers who want to earn 10 PDPs must register for three seminars at the same time and submit to the National Humanities Center a brief statement of the connections they see among the three topics they have chosen, and an assessment project. The assessment project should be a unit plan that incorporates learning from at least two of the seminars and must be completed within a month after the final seminar. Upon approval of the assessment, PDPs will be awarded.
Massachusetts teachers not interested in the PDPs may request a certificate of attendance.
If you have questions or would like additional information, please contact Libby Taylor at etaylor@nationalhumanitiescenter.org or at (919) 406-0122.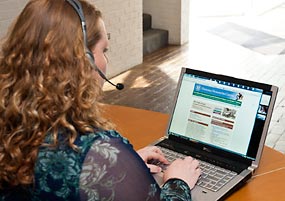 Registration & Webinar Information
To participate in National Humanities Center webinars, register online. Prior to a webinar, registered teachers will receive a link to a web page which includes:
Instructions to access the online classroom
Assigned readings
Discussion forum
After the webinar, the audio recording and presentation are available for listening, viewing, and downloading.