For Maryland Teachers
The National Humanities Center programs have applied for MSDE CPD. Approval is pending.
Maryland teachers who want to earn 1 MSDE CPD must register for 5 seminars. Five NHC seminars equal 15 hours or 1 MSDE CPD. Each seminar includes ninety minutes of instruction and approximately two hours of preparation, reading and studying a syllabus of texts and images. The National Humanities Center will provide documentation of participation.
If you have questions or would like additional information, please contact Libby Taylor at etaylor@nationalhumanitiescenter.org or at (919) 406-0122.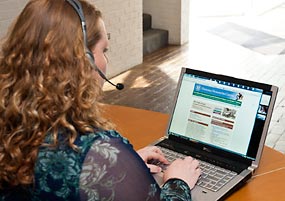 Registration & Webinar Information
To participate in National Humanities Center webinars, register online. Prior to a webinar, registered teachers will receive a link to a web page which includes:
Instructions to access the online classroom
Assigned readings
Discussion forum
After the webinar, the audio recording and presentation are available for listening, viewing, and downloading.